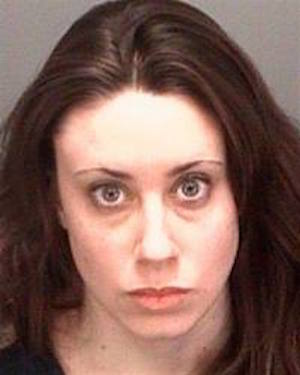 When most people think of Obsessive Compulsive Disorder (OCD), they think of people excessively washing their hands or repeatedly checking their doors and windows to see if they are locked.   But there are many variations of OCD, including a subtype in which people have intrusive, unwanted thoughts about harming spouses, friends, co-workers, strangers, or even their own children. Sometimes called "Harm OCD", this condition falls under the category of what is commonly called Pure Obsessional OCD, or "Pure O", because both the obsessions and the compulsions are primarily mental.
People with Harm OCD often perform mental checking rituals just as others with OCD might physically check their stove over and over again in an effort to feel sure that they haven't accidentally left a burner on.  They might repeatedly monitor and analyze their mental processes in an effort to convince themselves that they will not act on their unwanted thoughts, and that their intrinsic character or their love for the other person is strong enough to prevent them from doing some sort of harmful action.  They may also repeatedly seek to determine whether they are a bad person for even dreaming up such a thought.  And it is quite common for those with harming obsessions to repeatedly ask others for reassurance that they have not harmed someone or that they are not going to do so.  But as anyone with Harm OCD knows, these efforts to gain certainty almost never provide the desired reassurance for the OCD sufferer, and the unwanted thoughts almost always increase in frequency and intensity.
Through my years of working with those with OCD, I cannot tell you how many times I have heard the names Andrea Yates and Susan Smith brought up in therapy. Numerous times I have been asked by a client suffering with Harm OCD, "Is it possible that I will go crazy and kill my child like that woman in Texas"? Now, we can add one more name to the list of infamous women accused of killing their own children – Casey Anthony.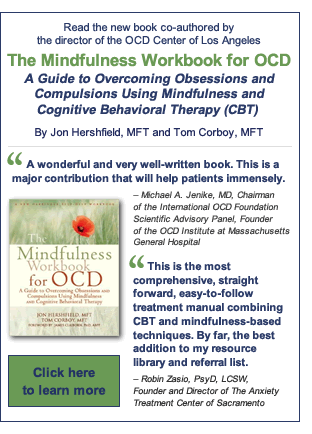 I was so shocked by the verdict this past summer in the Casey Anthony trial. Ms. Anthony was charged with murdering her two-year-old daughter Caylee, and from reading news reports, the evidence presented at trial seemed to support a conviction.  Yet in July, a jury of her peers found that there was "reasonable doubt" about Casey Anthony's culpability in the death of her daughter. Now Ms. Anthony is a free woman, having been found not guilty of murder, despite the fact that: a) she did not report her child missing for 31 days; b) she was convicted on charges of lying to the police numerous times about her whereabouts around the time of her daughter's disappearance; c) her child's skeletal remains were found in a swampy area with three pieces of duct tape across her mouth; and d) court testimony revealed that around the time Caylee disappeared, Casey Anthony's car reeked of human decomposition. And while her guilt seems obvious to me and many others, the jury members apparently had enough "reasonable doubt" that they acquitted her of murder.
Recently, I was thinking about what the jury was tasked with during their deliberations. They were given instructions to decide her guilt "beyond a reasonable doubt". But how does one measure the reasonability of one's doubt? How much doubt is not enough or too much? What quantity of doubt is just under the threshold of acceptability for which you would send a person to death row? It seems too subjective for such an important decision as convicting someone of murder with the possibility of a death sentence.  And this may have been why the jurors found it easier to err on the side of acquittal rather than conviction.  They may have felt that they needed a smoking gun – a higher level of certainty.
Likewise, the individual with harming obsessions must subjectively decide if his/her doubt is "reasonable" or not. Being a therapist who specializes in treating those with OCD, I can only imagine what an especially difficult task quantifying reasonable doubt would be for many of my clients. People with OCD and related OC Spectrum Disorders such as Body Dysmorphic Disorder (BDD), Hypochondria (Health Anxiety), and Social Anxiety are on a constant quest for answers to unanswerable questions. They seek to quantify that which cannot be quantified, to gain certainty when it is only possible to be "pretty sure." These are questions that most people who do not have OCD can accept despite their inevitable doubts.  But for many people who experience OCD or a related spectrum condition, "reasonable" doubt often feels unbearable.
Doubt is such an intrinsic part of OCD that the condition has often been referred to as "the doubting disease. Some common doubts seen in OCD and related OC Spectrum Disorders include:
Are my hands clean enough to ensure that I won't accidentally make someone sick through casual contact?
Am I straight enough to to be certain that I am not actually gay?
How do I know if I really love my spouse?
What level of pain is a enough that I should visit a doctor to see if I have a serious medical condition?
What is the right amount of eye contact to avoid being seen as socially inappropriate?
How do I know whether I am a good person or a bad person?
If I become angry at my child, does this mean that I do not love them enough, and that I am close to mentally snapping and harming them?
The only realistic answer to these and similar questions is to accept that nobody has 100% certainty on these issues, and to stop the mental checking. The goal is to make decisions based on what is "most likely", given all the evidence. For people with OCD, it may feel terrifying to make that leap and take that chance because their brain is telling them that absolute certainty is required.
But these questions can become less important if you stop responding to them. Using Cognitive Behavioral Therapy (CBT) and Mindfulness techniques, people with OCD and other anxiety conditions can learn that the best response is to tolerate uncertainty and to observe their thoughts (and the accompanying discomfort) as they rise and fall naturally. In most cases, their worst fears will be disconfirmed without any intervention. Conversely, continuing to respond and react to these distressing thoughts will only lead to an endless cycle of questions and more attempts to find answers. This cycle only serves to reinforce the OCD, and creates the exact opposite from the desired effect – more uncertainty.
•The OCD Center of Los Angeles is a private, outpatient clinic specializing in Cognitive-Behavioral Therapy (CBT) for the treatment of Obsessive-Compulsive Disorder (OCD) and related anxiety based conditions.  In addition to individual therapy, the center offers six weekly therapy groups, as well as online therapy, telephone therapy, and intensive outpatient treatment. To contact the OCD Center of Los Angeles, click here.